10 - 11 March,
Espacio Riesco, Santiago
Label Summit
Latin America
2020
BRING YOUR PACKAGING TO LIFE
10 - 11 March,
Espacio Riesco, Santiago
The region's leading educational event for the label and package printing industry
Label Summit Latin America 2020 is the place to learn, increase your profits and grow your success. Attend two days of expert-led conference sessions, view the latest technology from leading manufacturers and network with top industry figures. 
Discover how to energize your business strategy at the heart of the region's most technically advanced wine labeling industry.
Book your stand
Stands at Label Summit Latin America 2020 are going quickly. As you can see on the floor plan, there are now very few remaining.
Conference
The conference presents seminars and case studies on the latest market insight, trends and technologies.
Networking
Join us after the end of the conference on day one at Patio del Polo, part of Espacio Riesco for a networking party.
News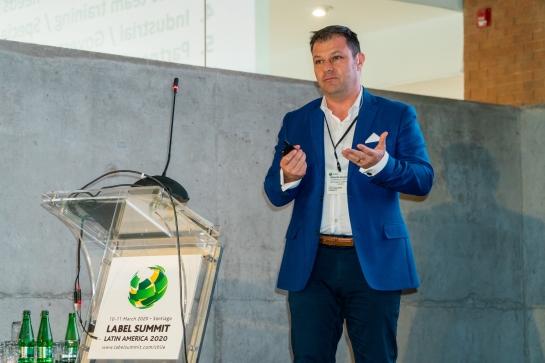 The 17th edition of Label Summit Latin America closed on a high note in Santiago recently....