03 February 2020
In conversation with CENEM, Chile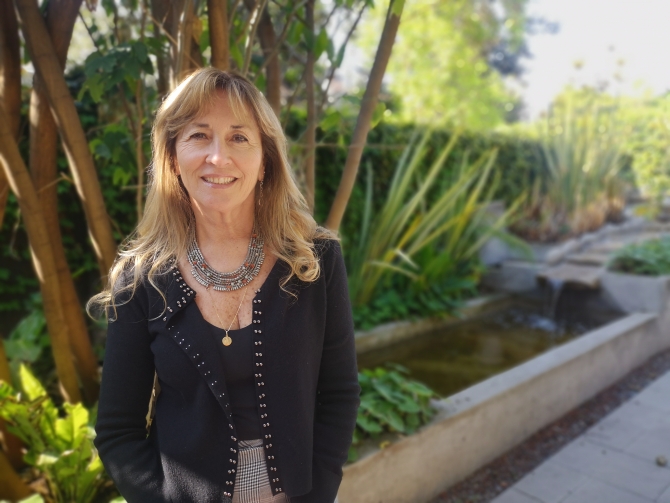 Click on image to download high resolution version
CENEM General Manager, Mariana Soto Urzúa, explains why she's speaking at our upcoming Label Summit Latin America 2020, and sets out some of the trends as well as challenges in Chile and the wider Southern Cone region.
WELCOME! CAN YOU TELL US WHY YOU DECIDED TO PRESENT AT THIS YEAR'S LABEL SUMMIT LATIN AMERICA 2020 IN CHILE?
Hello, it's a pleasure talking to you, and thank you for inviting me to be part of this great event. CENEM has wanted greater visibility than in previous years because undoubtably we look after the most information about the Chilean packaging industry. So our objective for being involved in the Label Summit is to strengthen our work in the region. CENEM is the only packaging corporation in Chile.
CAN YOU GIVE US A SNEAK PREVIEW OF WHAT YOU WILL BE SPEAKING ABOUT IN YOUR SESSION AT LABEL SUMMIT LATIN AMERICA 2020?
My presentation will look at the global packaging market in Chile and its various categories, whether it's paper and cardboard, glass, plastic, metal and wood. I will then focus on the label market and its various materials and uses, how it's evolved and how we hope it keeps on growing.
TELL US ABOUT CENEM AND THE ACTIVITIES IT IS INVOLVED IN.
The Centre for Containers and Packaging – CENEM – is a private not-for-profit corporation that started 25 years ago. It brings together the packaging industry's value chain, from the raw materials,  packaging manufacturers, services, machines, users (packers), retail and the recycling industry.
In this way, we have a 360 degree view of the sector. We redefined our strategic pillars only recently. These are: Knowledge, Sustainability, and Communication.
By knowledge, we mean the power to disseminate, with the support of all our partners, definitive technical information about the sector, thereby enabling us to combat greenwashing and educate our citizens.
The Sustainability pillar is the most challenging one today due to the environmental problems that face that world, and one from which Chile is not exempt. CENEM has developed an environmental calculator called "ECOPACKAGING" (www.ecopackagingchile.cl) which aims to convey the environmental impact of packaging via an analysis of its life cycle. It is a free tool which has great value for the industry. CENEM has also developed a Clean Production Agreement (APL), which is a public-private agreement  – and which aims to incorporate environmental management into containers and packaging.
We will also be teaching our second Diploma in packaging technology in collaboration with the University of Chile. We belong to various committees and boards of directors for public-private projects relevant to containers and packaging.
CAN YOU GIVE US A FLAVOUR OF SOME OF THE MAJOR LABEL TRENDS YOU ARE SEEING WITH CENEM MEMBERS AT THE MOMENT?
One very important trend we're seeing is "linerless" for label production.
IN YOUR OPINION, WHERE ARE THE BIGGEST GROWTH AREAS IN THE LABEL AND PACKAGE PRINTING INDUSTRY IN CHILE AND MORE WIDELY IN THE SOUTHERN CONE? WHY?
In labeling, the sector that's seeing the biggest growth is in the wine industry, and this is directly related to Chile's export model. With regards to packaging, the paper and cardboard segment is seeing the biggest growth and has the biggest input in terms of volume and value. In the Southern Cone, the trends are similar since these countries are exporters of wine, and their policy is also geared towards economic growth via the export of consumer goods with high added value.
WHAT DO YOU SEE ARE THE BIGGEST CHALLENGES FACING THE LABEL AND PACKAGE PRINTING INDUSTRY IN CHILE, AND MORE WIDELY IN THE SOUTHERN CONE, FOR THE NEXT 5 YEARS?
The challenges are around sustainability: with more recyclable, reusable or compostable materials, a renewable energy supply, and human capital that's motivated, inspired and strengthened by the success of its demands; digital printing technology as a logical way forward for today's world, fast, smaller, more changeable, more diverse and the automation of production processes in order to be more competitive.

Hear from Mariana at the session "State of the Chilean label and packaging industries", which takes place from 10:15-10:45 on Tuesday 10 March.
 
Read Mariana's biography here.