25 April 2019
BOBST to present latest breakthrough products and solutions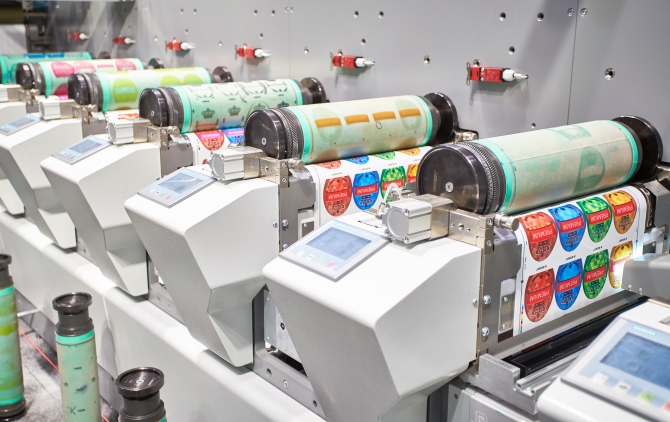 Click on image to download high resolution version
Visitors to the BOBST booth (29) at Label Summit America 2019 will be able to find out about technologies that fulfill the needs of brand owners and converters in terms of digitalization and connectivity for faster time to market, color and quality compliance and sustainability; from file design through to the converted products.
Latest innovations include:
DigiColor: the first ever inline closed-loop system in the flexo industry that enables digital color adjustments to the target Delta E during printing, at any speed, on any substrate, with any operator;
 
Ink-on-Demand (IoD) the first print unit using 30 grams of ink for printing and color matching, with on-board washing;
 
HAL (Highly Automated Liquid): an off-line ink mixing station for producing Pantone colors from 14 basic inks, from 30 grams doses for IoD color matching up to 25 Kg quantities.
Converters looking for label dedicated lines delivering high performance at a competitive cost will be interested in the new M1X inline UV flexo press. It is a partially fixed configuration machine, 370mm in web-width, developed with today's requirements for automation and connectivity in mind that can print and convert a wide variety of applications in one pass with unmatched levels of quality and efficiency.