26 April 2019
UEI Group presents latest innovations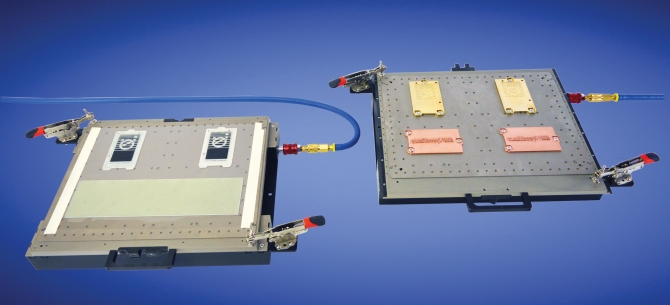 Click on image to download high resolution version
UEI Group (booth 52) is a worldwide leader in engraved narrow web flatbed dies, solid rotary cylinders, flexible dies, and lock-up systems for foil stamping and embossing, all manufactured to precision tolerances for top performance. Their world-class products provide customers with reduced production times, improved efficiencies, and unmatched quality.
At Label Summit Latin America 2019, they will be presenting information on all these products, including their newest product line, the NW SpeedChase® NXT™ System, which improves die lock-up significantly. It features quick, precision, magnetic mounting of the dies and counters, in less than one minute.
Information will also be available about Infinity Foils, which is part of UEI Group and is a worldwide supplier of hot, cold and digital foils; decorative glitter; and makeready supplies.
Booth visitors will see products that can help add artistic expression to any project with decorative foil and embossing.