02 May 2019
Unilux to demonstrate smart inspection strobes at Label Summit 2019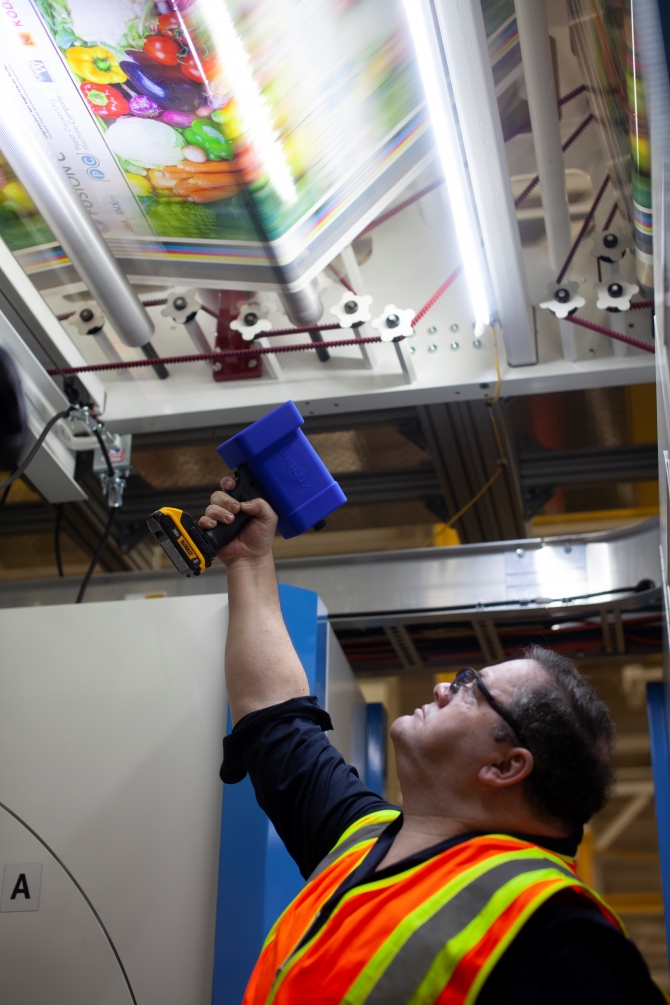 Click on image to download high resolution version
Designer and manufacturer of stroboscopic inspection solutions, Unilux, will demonstrate LED2000 strobes with Smart Assist controls on their booth (74) at Label Summit Latin America 2019. The company will give away an LED inspection strobe to one attendee who participates in a demonstration of the new technology.
LED2000 Series Strobes with Smart Assist are even easier to adjust, so inspectors can quickly view fine detail in any high-speed process. The controls are currently available in Spanish, English, German, French, Japanese, Korean and Simplified Chinese to accommodate global operations.

Multilingual controls are the latest effort by Unilux to improve global usability. Product specifications, videos and educational resources available online at https://unilux.com/es are also available to make it easy for Unilux customers to fully leverage the power of stroboscopic inspection. 

Visit http://strobe.unilux.com/labelsummit to learn more about LED2000 Series Inspection Systems with Smart Assist or to share the LED1 giveaway opportunity with colleagues attending the event. 

Unilux inspection systems use the stroboscopic effect to 'freeze' motion, making the smallest of defects clearly visible at full production speed. This empowers operators to quickly find and correct defects at the source to protect the company's reputation for quality and reduce waste.